Who Is This Kyle Guy Anyway?
My name is Kyle Jennermann.  I love smiling, and sharing happiness with the world around me!  Since graduating high school in 2006, my life has been full of travel, adventure, and happiness!  My adventures have seen me head to almost 30 countries and work on three different continents.  In the summer of 2013 I spent two months living and travelling in the Visayas and Mindanao regions of the Philippines.  Simply put… this two months changed my life.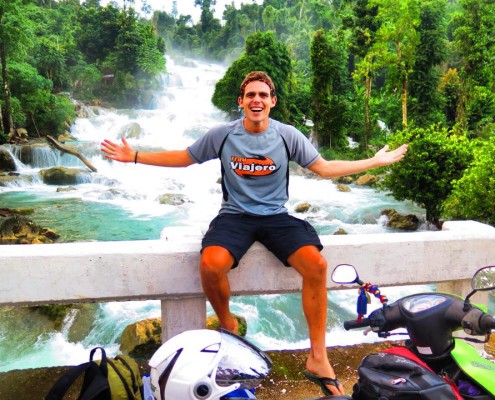 I have never experienced before what I got to experience in the Philippines.  I have never met such kind, giving, friendly, hard-working, outgoing, proud and happy people.  I have never experienced a culture like the Philippines; a culture that every single day inspires me, and that I look up to.  It is a place where the natural environment is unbelievably beautiful.  The waterfalls, beaches, mountains, rivers…. I could go on and on about it.
But what really inspires me about the Philippines is the PEOPLE.  If you are Filipino and you are reading this.  Thank You.  Thank you for being Filipino.  Thank you for being part of a culture where family isn't the only family, but friends and even strangers are family. Where smiling is genuine, giving is natural and sharing is a part of everyday life.  A culture that goes through a lot of really tough times and suffering, but still shares a great big SMILE.
Thank You for being part of a culture that has inspired so much happiness in my life.
I am truly blessed to be here in the Philippines and right now… I am on a journey.  It is a journey all about sharing happiness, inspiration, love and adventure here in the Philippines.  I hope you will share some of it with me!  One day at a time!  Super Apir!