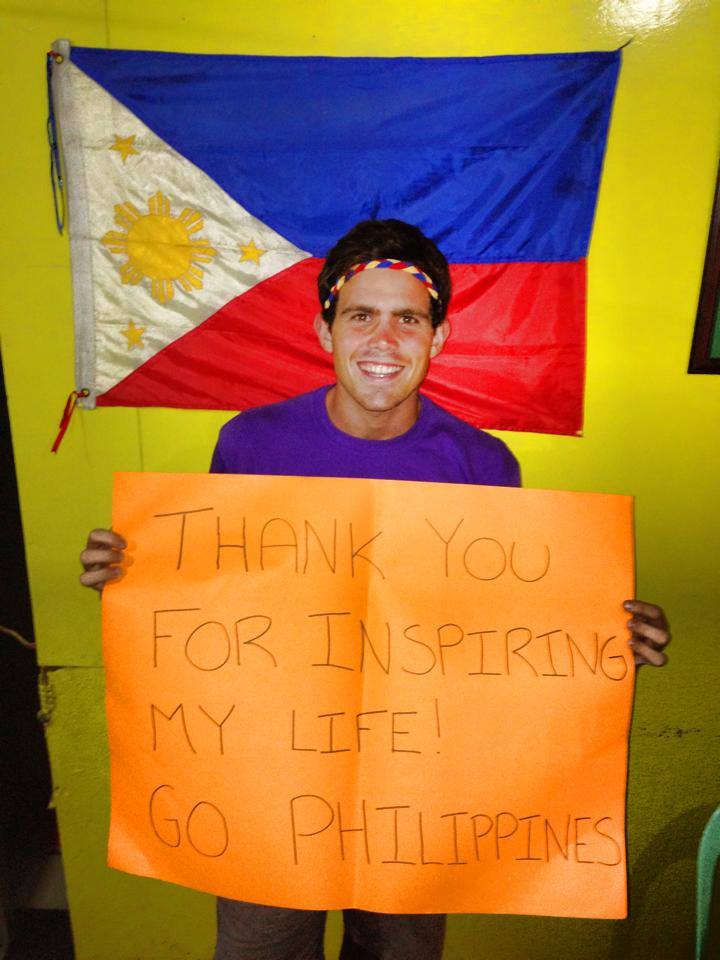 Sitting here in the Philippines on Independence Day. You wouldn't believe how weird this feels.


Yes you read that correctly:

 "How weird this feels."

You know, I am scrolling down my Facebook newsfeed, and what do I see? I see a lot of "Happy Independence Day" posts. I see pictures being shared related to the flag of the Philippines and what it stands for. I see positive quotes being posted about the Philippines… I see a lot of my Filipino friends expressing just how proud they are to be Filipino. I mean, this isn't anything new to me. In my opinion Filipinos are incredibly patriotic. I have never experienced a country where people will smile together with such intensity at accomplishment. A country where people will all shed tears together as if each others pain was their own. A country where there is so much diversity and difference, yet the same simple beautiful traits can be found shining brightly, everywhere you go.


Man I can feel it right now just typing this…


The deep pride that Filipinos have… for being Filipino. 

Even with all the crap that Filipinos have to deal with. The corruption, the organized chaos, the lack of opportunity, the extreme competitiveness, the intense amounts of poverty, the hard-ships of everyday life. Man it is just freaking beautiful. It is just freaking beautiful that through all of it… Happiness and Pride shine through. That at the end of the day, Filipinos refuse to allow all the what could be overwhelming negatives, outshine the simple beauty that makes this country so amazing. 
That attitude of beauty shining through, it also makes me believe. It makes me believe that one day those things can and will change… because people here certainly show they have the positive strength to make positive differences.
I've never really shared this…


People always ask me:

 "Why the Philippines?"

There are actually a lot of reasons. There are many positive answers I could give to that question. But there is one thing that really hits me in the heart every single day I am here…


I have no fear.
I've witnessed the sadness on Filipino faces in the aftermath of typhoons, but then the strength to get up and believe that life is still worth living. I have spent time with Filipino families who have so little, but appreciate everything so much… even to the point that they feel the need to give. I have watched Filipinos struggle and sacrifice just to get their daily needs in life, but do so with the belief that life can and will get better… and even if it doesn't… it doesn't mean it can't be enjoyed, even in the simplest of ways. "Impossible?"… that doesn't exist here in the Philippines. I have seen Filipinos adapt, I have seen Filipinos make it happen, and I have seen Filipinos survive.

As I type this… I have to stop for a second because I am now crying.
Why? 


Because I remember standing by the big ships that crashed up against land during Typhoon Yolanda in Tacloban. It was just over a week since the typhoon hit that I was there, and I was down by the area where those big ships had crashed. I saw a family just hanging out near one of the ships. For about ten minutes I interacted with them. We shared a few laughs, had some friendly conversation, shared a few "Apir's" (high fives) and just enjoyed each others company.


Right before I left, I asked them:


"What are you doing by the way?"


Their response:


"Digging for our dead Lola under this boat."

To think, people could be going through the most horrendous and unimaginable moment of their lives… but they still took moments to try and share a little happiness with the world around them? Just so happens that this moment… it was me who was on the receiving end of that happiness. 

That's it. I have no fear. That's something I will forever be grateful to the Philippines for. I wake up every single day feeling blessed to be alive and I live everyday with appreciation, no matter what I may face. I used to live with fear…


But then I met Filipinos.

So today is Independence Day here in the Philippines and "I feel weird". Why? Well I think I know. It is because I am not Filipino and sometimes I just don't know if it is appropriate for me to be so passionate and thankful to this country. I will never truly be Filipino, or completely feel the struggles and difficulties that Filipinos face on a daily basis. But, I just want to sit here and yell out to the world how much I love and admire this country. I just want to share it with the world around me. I want to inspire the world to come and experience the Philippines. I want to let the Philippines know how thankful I am for teaching me how to live and appreciate life. 

You know… I love Canada. I am so freaking proud of where I am from. 


But I can't stop thinking about the Philippines, and how blessed I was to stumble upon its people.

I guess I just wanted to say Happy 118th Independence Day Philippines. But more so, I just hope you continue to power on through all those negatives I am sure you have to deal with. I know it may not sound like much… I am just one random Canadian guy who has been impacted in a positive way by you. But I believe the world can learn a lot from your simple ability to share happiness, persevere, adapt and live… Just don't stop. Please don't stop being proud, and being proud to share the beauty of your country. Because I believe the world will become a better place if you continue to do so.
Thanks for taking away my fear Philippines and for teaching me how to live my life. 


I struggled with making this post. For some reason I wasn't sure if it was appropriate on Independence Day. But today, I just couldn't stop thinking about how much I love being here…


One day at a time. 


Tell me what you think
Share your thoughts below